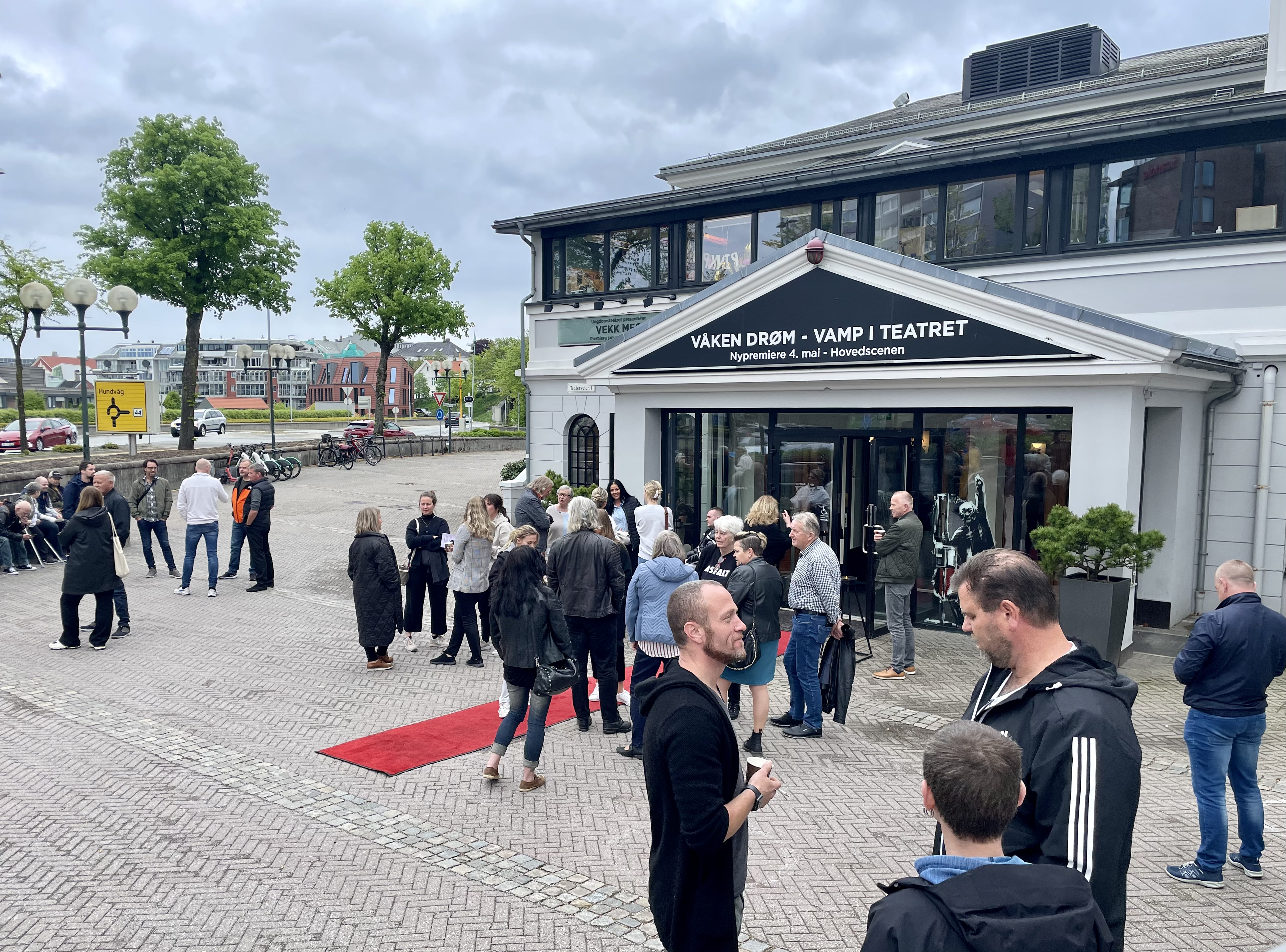 Another year brought another performance exclusively for users, volunteers and employees of The Church City Mission. In May 2023, the play "Catch-22"  was performed in front of more than 200 guests, who were also served a beef stew before the performance.
This is the sixth year in a row that this annual event has taken place.
Repsol and Rogaland Theater has cooperated closely since 2013
"When we were negotiating a continuation of the agreement in 2017, both parties wanted to add an extra element to the agreement, to put a greater emphasis on social responsibility. We arrived at an agreement that included an annual charity project involving the users and activities of The Church City Mission", says Grethe E. Foldnes, Manager External Affairs of Repsol Norge.
As a gift to The Church City Mission, the main stage and the lobby is used once a year for a special daytime performance. Rogaland Theater and Repsol are hosting the event, and are jointly responsible for the practical implementation. The employees of the parties take part in the project and get a close-up experience.
Employees of both Repsol Norge and Rogaland Theater volunteered their time and did everything from ladling and serving beef stew, and pouring cordial and coffee in the lobby, to taking care of the clean-up, organizing and practical tasks during the event. In addition, the job of many of the volunteers was to "just" mingle and contribute socially with a "warm smile and a warm heart".
"By having this annual project as part of our collaboration agreement with Rogaland Theater, we are able to create a tradition that establishes expectations among the guests, and continuity in our collaboration. The sense of pride generated in the employees of the parties, is also an invaluable aspect of the project", says Ms. Foldnes.
Globally, Repsol is focused on, and wants its employees to contribute with their commitment to, the local communities in which the company operates all over the world.
Awarded the "The Pearl of the Year" (Årets perle) from the Norwegian Sponsoring and Event Association
On 4th March 2020 Rogaland Theatre and Repsol Norge received the award of "The Pearl of the Year" for our annual joint social responsibility initiative where we invite the Church City Missions users, employees and volunteers to theatre experience.
The statutes for the category of "The Pearl of the Year" goes to a company, organization or institution who, with a limited amount, has achieved significant results. The winner must have worked purposefully and strategically with a sponsorship project/event.
"This is of course a great external recognition and a confirmation that this project feels like something special, not only for the parties involved in this project", says Grethe Foldnes.